Whilst we believe that the best tools an inspector can have are his keen observation, curiosity, knowledge and experience, our inspectors are well equipped with cutting edge technology.
Each of our inspectors have as standard equipment a variety of tools including high quality thermal imaging cameras, microwave scanners, electronic impedance moisture testing equipment, borescope video cameras, super bright 225 lumen torches and an array of small hand tools.
INSPECTRITE use the latest high quality thermal imaging cameras to supplement our inspections at no additional cost to our already competitive inspection fees.
Thermal imaging can provide critical information about such issues as termites, roof leaks, damp ingress, plumbing and electrical faults.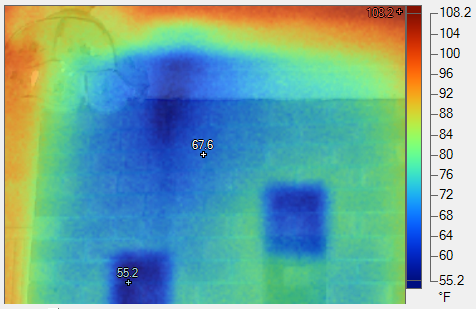 Our Coverage and Pricing
INSPECTRITE services the Central Coast, Newcastle, Port Stephens and Hunter Valley regions for a flat fee of $485.00 per inspection.